The wave of economic development that transportation investments often bring can increase city revenue, which generally is viewed as positive. But rapid investment and change can threaten the character of what made a place initially appealing. In these cases, close collaboration with community partners is more likely to ensure an end product that everyone will like.
In some places, a rise in artists or so-called hipsters can signal to residents that rents will also go up. Or government-led efforts to attract a more "creative class" can feel like a boot out for people who don't fall outside of those groups.1 Each may or may not precede development that displaces residents and businesses.
That's why the creative placemaking approach focuses on creating a wide net of partners. It is no silver bullet, and as scholars Mark Stern and Susan Seifert stated, "Culture-based revitalization aims for a narrow target; it must stimulate economic vitality and promote opportunity without generating displacement or expanding inequality."2  The more buy-in you have, the more likely you are to wind up with an approach that everyone can champion. Mapping a community's existing assets, effectively engaging the community, and developing strong partnerships are all ways to secure that buy-in, alongside developing corresponding policy responses based on what you learn.
Avoiding displacement by building in affordable spaces for arts and culture
"You want to have appealing places for people to live, work and play," says Amanda Thompson, Knight Foundation program officer and former planning director for Decatur, GA. "But what we saw in Decatur was that as development occurs it becomes harder to have that 'play' part. You'll have a huge influx of bars and restaurants and it quickly becomes 'live, work and eat.' The arts, culture and entertainment venues can't survive, and so those personalized experiences start to move out."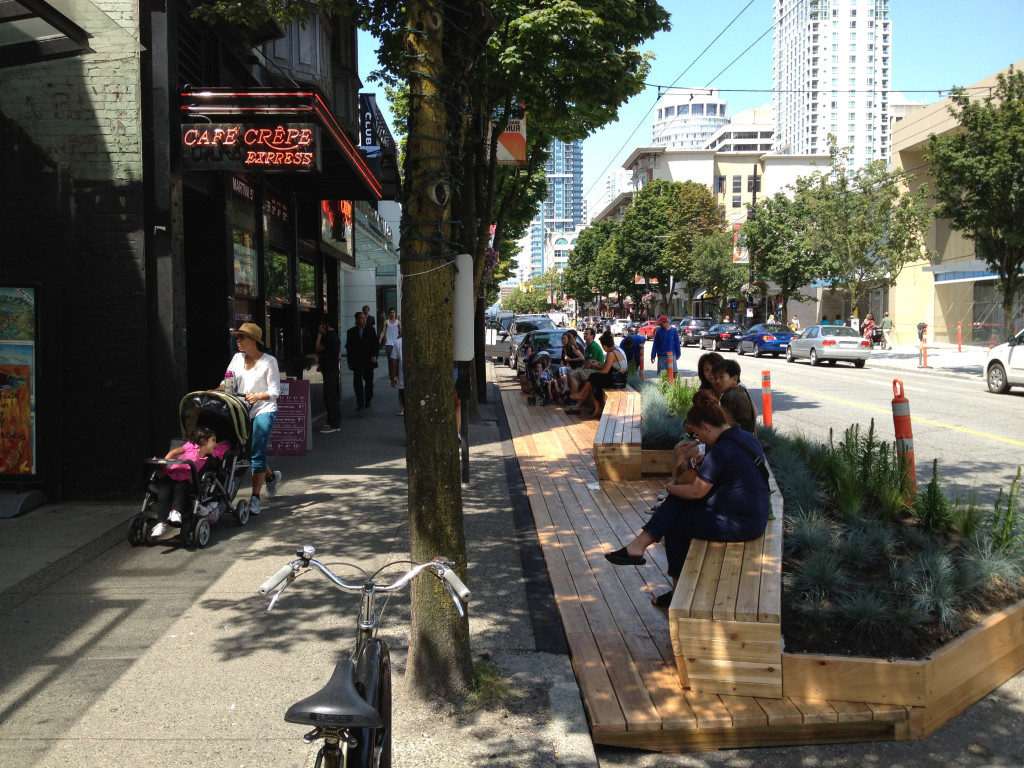 While you may not be able to replace units or venues one for one, you can plan and program welcoming spaces. "Beyond a plaza, I encourage thinking about how to allow the most arts to flourish here as possible, the most affordable housing, the most opportunities for artists to work here, and for artists to engage. It will look different than before, but hopefully you will achieve more than before."
Thompson suggests that planners and engineers program spaces with an eye for inclusion to avoid displacing arts and culture as a neighborhood changes, grows or develops. "Think about what exists to allow people to just do their thing: a graffiti wall, a little podium, outlets for people who may want to plug in," she says. Such infrastructure additions can come at little cost and create a much more flexible space.
Local needs require local solutions, but the roadmap is the same
Local leaders nationwide have come to understand that cultural attractions are an essential ingredient for every vibrant community in the same vein as natural space, libraries and recreational facilities. And each new community that seeks to integrate arts and culture into their local and regional planning has the opportunity to iterate on existing examples and apply their unique cultural assets.
More resources: anti-displacement resources and strategies
PolicyLink's newly released Equitable Development Toolkit includes 27 tools to reverse patterns of segregation and disinvestment, prevent displacement, and promote equitable revitalization.
A policy brief by the Citizen's Housing and Planning Association, Making Inclusionary Housing More Flexible: Four Ideas for Urban Settings, outlines how four communities have incentivized inclusionary housing while at the same time promoting mixed-income neighborhoods.
Enterprise is a social enterprise that "brings together the people and funds to create affordable housing in strong neighborhoods" through lending funds, financing development, managing and building affordable housing. Visit Brookings' Confronting Suburban Poverty Case Studies to read about Enterprise's partnership with the City and County of Denver's Offices of Strategic Partnerships and Economic Development to launch the groundbreaking Denver Transit-Oriented Development (TOD) Fund. The $15 million fund has leveraged nearly $200 million from public, private and nonprofit partners to preserve or create 626 affordable homes near FasTracks transit, alongside 120,000 square feet of mixed-use commercial space around the sites, making room for a new public library, child care program, and dance company, as well as affordable office space for local nonprofit organizations.
Community-Wealth.org, a project of The Democracy Collaborative, is a resource for tools, models, and support organizations for a broad range of community wealth building activities, from community land trusts to municipal enterprises to new state and local policies.
Read about the "creative class" from researcher Richard Florida, who coined the phrase. www.creativeclass.com/richard_florida
 Source: http://www.giarts.org/sites/default/files/Cultivating-Natural-Cultural-Districts.pdf (pdf) Researchers Mark Stein and Susan Seifert lead the Social Impact of the Arts Project (SIAP) at the University of Pennsylvania.