Going beyond the data points
Detroit, MI
Southeast Michigan's metropolitan planning organization has good data, but a less foundational understanding of the lived experience of transit users. To change that, a local group partnered with the Metropolitan Planning Organization (MPO) to gather stories of where regular transit users need to go and the challenges they face in using transit. These results will inform planning while creating powerful standalone tools that demonstrate need.
Southeast Michigan is recovering from a decade-long statewide recession, which has resulted in significant decline in both population and jobs. Those losses have forced the region's metropolitan planning organization (mpo), the Southeast Michigan Council of Governments (SEMCOG), and other governmental agencies to rethink how they plan and design infrastructure and other public services for residents and businesses. In an effort to position southeast Michigan for success in a 21st century economy, SEMCOG's 2040 Long Range Transportation Plan recognizes that to compete for people and jobs and provide quality transit services, the region's transportation system must be vastly improved.
To better understand how the existing transportation system works for the region's most vulnerable populations, SEMCOG began by convening a task force made up of local government representatives, transportation providers/professionals, health care providers, environmental and social service organizations, and other key stakeholders. This taskforce was established to define core services and provide input on the current transportation system's capacity for residents without reliable access to a car to reach crucial services such as jobs, groceries and healthcare.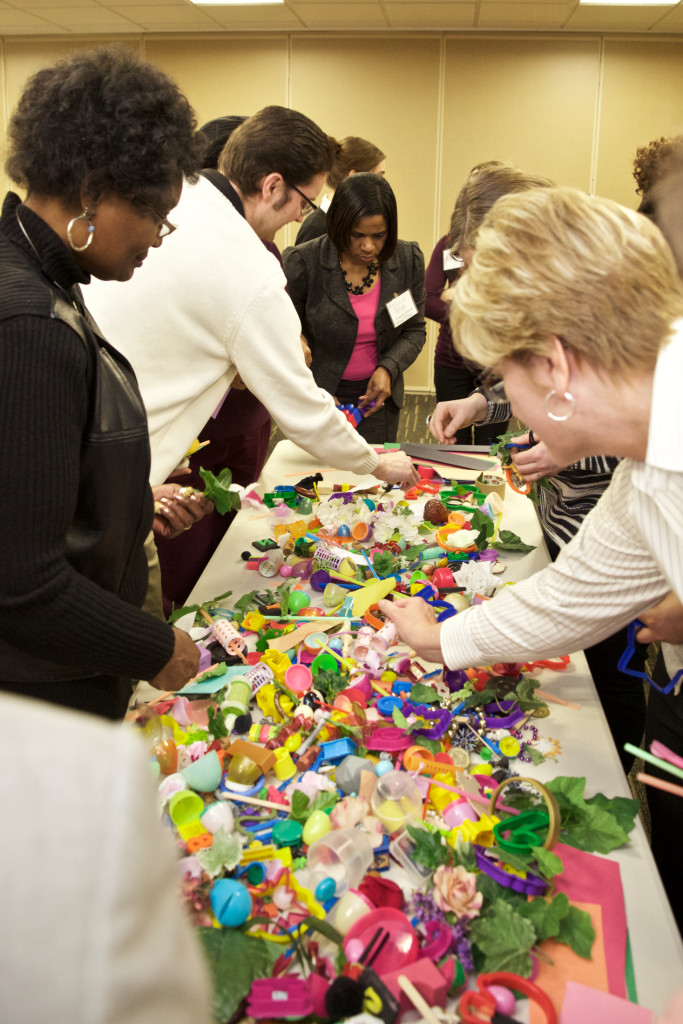 The "Access to Core Services Task Force" meets quarterly to inform SEMCOG's efforts to identify gaps in the system and determine appropriate policies and technical assistance to address those gaps. In addition to the task force, SEMCOG partnered with the Michigan Fitness Foundation (MFF) to collect direct local community feedback, ensuring that the voices of locals are integrated into the project.
MFF saw an opportunity to apply creative placemaking as a way to understand and develop strategies to address challenges of accessibility at the neighborhood level. Working with SEMCOG, MFF developed a plan to fund community groups representing neighborhoods and constituencies that are disproportionately impacted by challenges of accessibility (i.e., youth, elderly, low-income, people with disabilities). To fully understand the varying needs across the geography and among these constituencies, community groups were asked to host "Creative Community Conversations." Rather than requiring a particular format or number of data points, groups would host conversations with community members using inventive and fun approaches to identify where their constituencies need to go, how they get there, and the challenges they face, and ultimately showcase outcomes through final products of their choice (e.g., video, photo book, etc.).
MFF hosted a kick-off workshop for the leaders of these community groups, featuring artist speakers, hands-on exercises, examples and template materials to inspire and support the groups in developing their own creative engagement process.
In one series of exercises, artist and urban planner James Rojas led a workshop allowing participants to construct models using toys and found materials.1
Their first prompt was to individually construct and share their diagram of a favorite childhood memory. As he describes it, "The builders spoke with conviction as they told compelling, entertaining stories illustrated through the objects, colors and the details that matter in their memory. Everyone intently listened to these visceral details that engaged the group visually, orally and emotionally."
The memory model building exercise warmed participants to the second exercise that involved working in groups to construct their ideal transportation system. While the charge was aspirational, it fed into grounded discussion. One group's model from the first exercise, for example, featured a sledding hill made of excess snow, which led to a later discussion about the challenges residents face in getting around on foot when sidewalks are not plowed.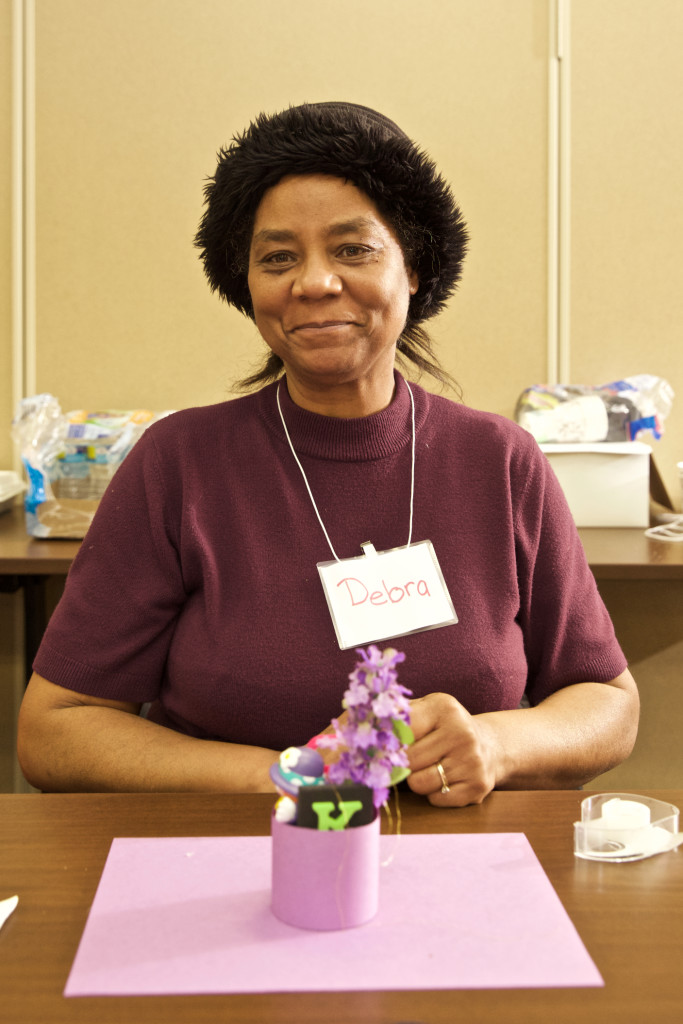 Rojas explains:
Because the participants generate their vision, the activity has greater relevance to their lives. This process helps participants articulate their ideas, and create a sense of ownership and attachment to place that can inspire them to move forward to make transformation happen.
Participants left excited about the project, with the biggest breakthrough for most participants being the connections made by sharing their creativity with one another. Leaders from SEMCOG and the community groups alike left the training not only with pages full of notes, but with a deeper understanding of one another and a personal experience of how creative processes help build trust and understanding.
Community organizations used the foundation of the kick-off meeting to plan creative community conversations that meet the unique needs of their constituents and think through an artistic end product (i.e., photo book, video, song, play, etc.) that tells the story of peoples' real-life experiences with accessing services. As the community groups benefit from capturing the story of the work that needs to be done in their communities, SEMCOG also benefits from a better understanding of local transportation needs to inform their policies and plans for the region.

Bring arts into your planning meetings
Atlanta's (GA) metropolitan planning organization cross-fertilizes planning with arts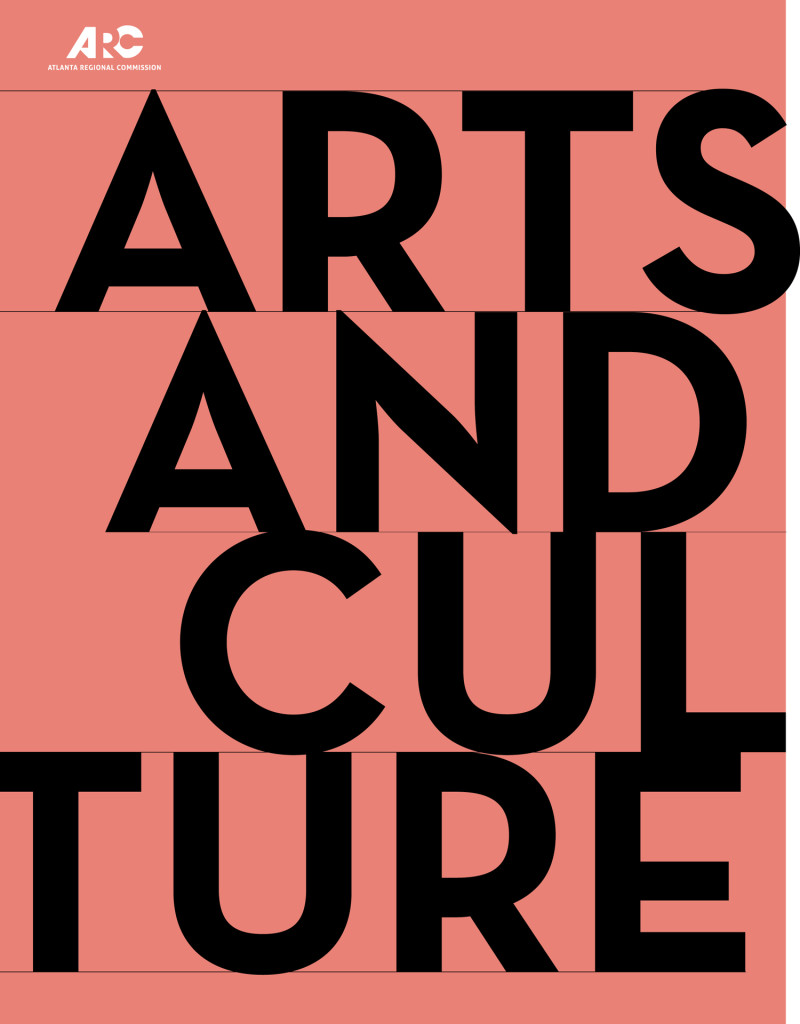 Since the early 1990's the Atlanta Regional Council (ARC), the region's metropolitan planning organization (MPO), has increased its understanding of the importance of arts, culture and creative industries to regional prosperity. In the early 2000's it partnered with the Metropolitan Atlanta Arts and Culture Coalition (MACC) — a decade-old entity that had been the leading voice for the development and funding of cultural organizations in the Atlanta region— to conduct major research on creative industry data and co-host public forums on the value of arts and culture in economic development, regionalism, education and quality of life.
But while Atlanta hosts one of the highest ratios of arts-relates businesses per capita in the nation, its arts funding community is less robust. In 2012, lean budgets combined with a sea change in local arts leadership made the future of MACC uncertain, threatening to leave the region without any touchstone arts leadership group. Supported by resounding community feedback, ARC offered to take on arts and culture in its regional planning efforts, voting in 2012 to assume the role "to promote the Atlanta region as a premier center for the arts and culture." 2
Now, ARC hosts cultural organizations and planners side-by-side. Incorporating the two has been an ongoing process, but ARC ultimately settled on convening an interdisciplinary team from every division (transportation, research, land use, aging, etc.) to identify opportunities to integrate arts into functional planning, guided by an advisory committee of regional stakeholders. While the team always has more ideas than funding, they have managed to launch several successful arts forums, administer a competitive grant program to help communities install public art, and are currently developing a cultural inventory toolkit for local communities.
In transportation, the group has helped Community Improvement Districts reimagine several MARTA transit stations through arts and tactical urbanism, and provided a shuttle service for seniors to and from the symphony. ARC currently uses data from the New England Foundation for the Arts to benchmark the role the creative economy plays in the region overall and is always on the hunt for new types of arts and cultural data to incorporate into its efforts.
Watch a video about the MARTA makeover from Central Atlanta Progress here: https://youtu.be/wmurDwoIUBM
See pictures and read more about Rojas' consulting practice at PlaceIt.org
Read more about ARC's take on arts and culture on their website: www.atlantaregional.com/local-government/arts-culture