Custom streets promote safety and pride in Oakland's Chinatown
Oakland, CA
In direct response to a rash of pedestrian fatalities among older Asian residents and recent immigrants, community groups successfully advocated for safety infrastructure in Oakland's Chinatown. The preliminary project proposal incorporated both standard pedestrian safety features and a custom crosswalk design based on the Qing Dynasty Imperial Court. The latter aspect required a significant amount of state DOT and city public works approval, which was well worth the effort as it has become a local source of pride.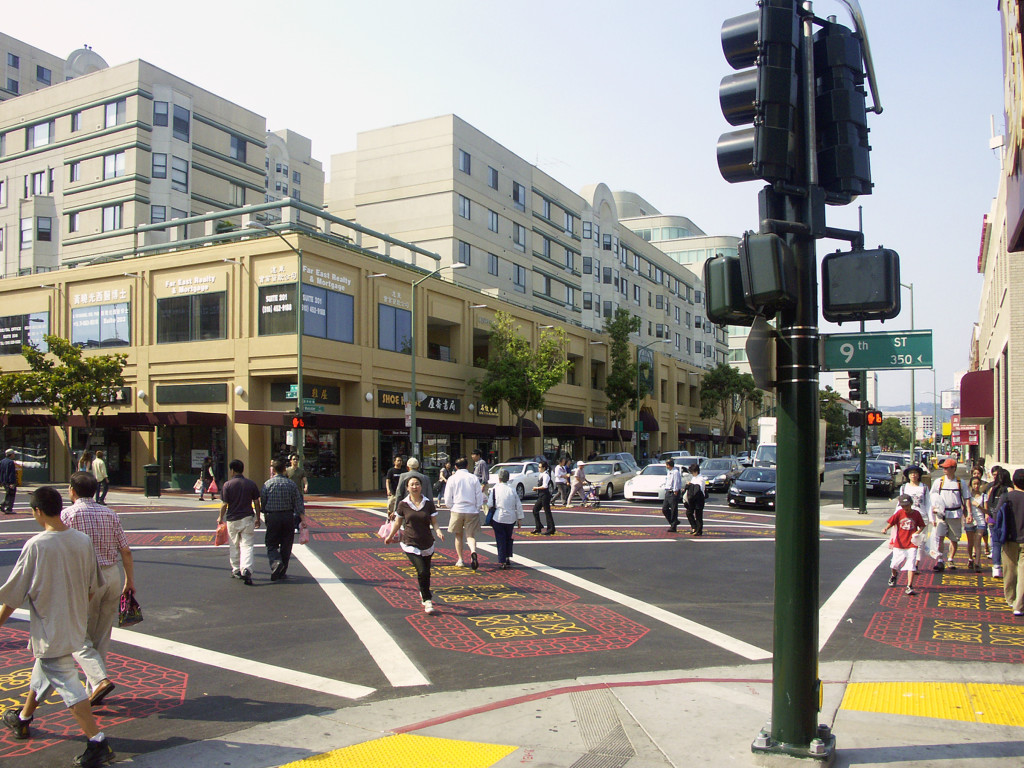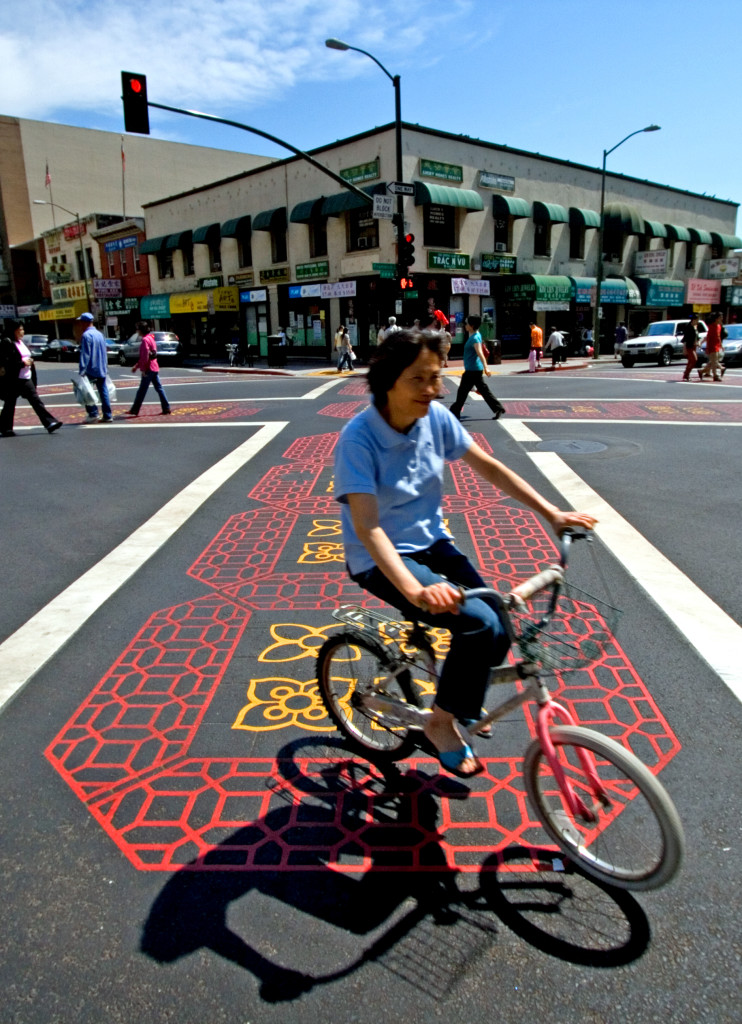 Minneapolis public works outsources its design inspiration
Minneapolis, MN
The City of Minneapolis public works department partners with local nonprofit Juxtaposition Arts, a nonprofit arts organization that provides apprenticeship opportunities for high school youth. The apprentices, who train with the University of Minnesota's Design School, craft benches for bus stops, planter boxes for corners and art for public spaces. In so doing, the youth gain practical design and engineering experience while Minneapolis picks up new ideas and approaches. The group is currently working with the City on a pilot program to turn parking spaces into small parks, or parklets, an approach that has seen success in several cities around the country.

Artistic lighting transforms dark spaces
Brooklyn, NY
Silent Lights is an artistic lighting project conceived by New York City DOT's Urban Arts Program and the Brooklyn Arts Council. This project, located in the the north Fort Greene neighborhood, worked with a wide range of local residents, community foundations and nonprofit organizations to turn a dark, loud overpass into a pleasant experience for the pedestrians who must cross under it. Read more from Urban Matter Inc, the studio that designed the project.