A cultural district is a labeled area of a city in which a high concentration of cultural facilities and programs serve as the main anchor of attraction and are marketed together. This is one of the most common approaches that communities take for leveraging arts and culture.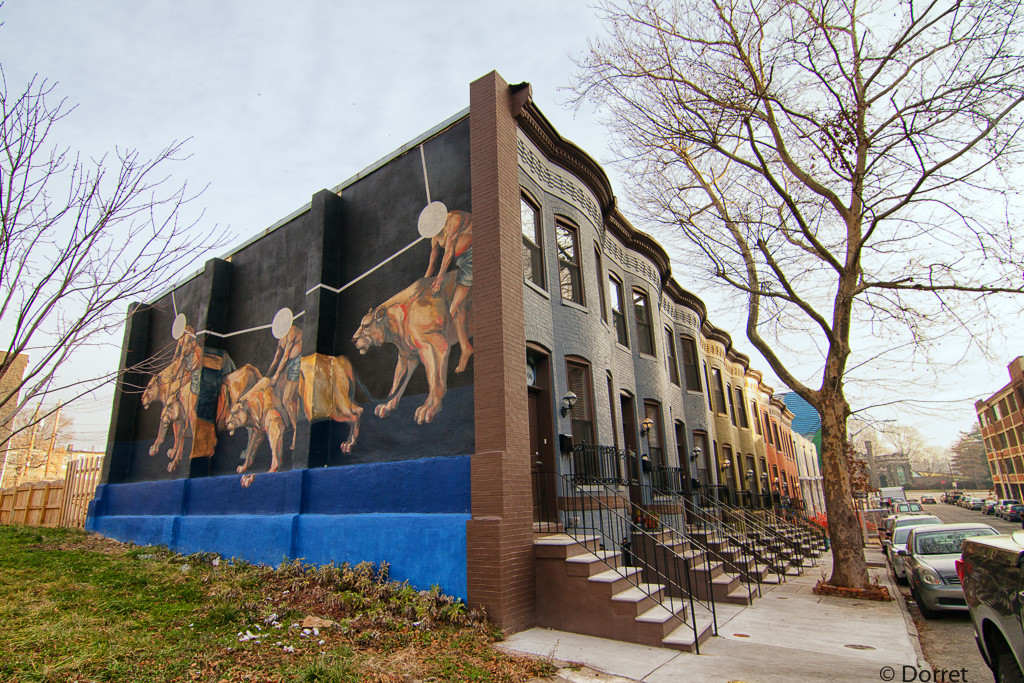 At least 90 cities have established cultural districts (otherwise known as arts districts) in the last 20 years. But many are not developed with community members and in fact may have involved displacement when they were created. The strongest districts emerge from long-term collaboration with local partners, and many prioritize affordable housing and/or housing intended for artists. Communities have also experimented with smaller-scale cultural corridors along transit, bike or pedestrian rights-of-way, or even smaller cultural paths such as a shortcut or bike path featuring art installations.
Who can do it: Many cities already have the beginnings of neighborhood-based cultural clusters that have emerged without planning or massive public investment, and the strongest large-scale districts tend to build on these efforts.
The role of arts and culture: Cultural destinations can serve as an anchor. Artists or artists in partnership with community members can help improve the shape and scope of these projects.
When to do it: Once you have identified a cluster of community members or institutions that would like to develop a district.