Businesses Create a New Face for an Old Broad in Memphis
Memphis, TN
In November 2010, business leaders in Memphis's Broad Avenue corridor staged a two-day festival, A New Face for an Old Broad. Their purpose was to both attract foot traffic to the area, and build support for a proposal to create a bicycle connector linking two neighborhoods. Bringing together arts programming, popup businesses, and staged pedestrian and bicycle infrastructure to give residents a taste of what's possible, a unique cast of private foundations and for-profit retailers succeeded in holding a spectacular one-weekend live demonstration that enticed residents out of their cars and drove up business. Once the creative juices started, they kept flowing. The group eventually secured funding for the project, including $75,000 in private donations.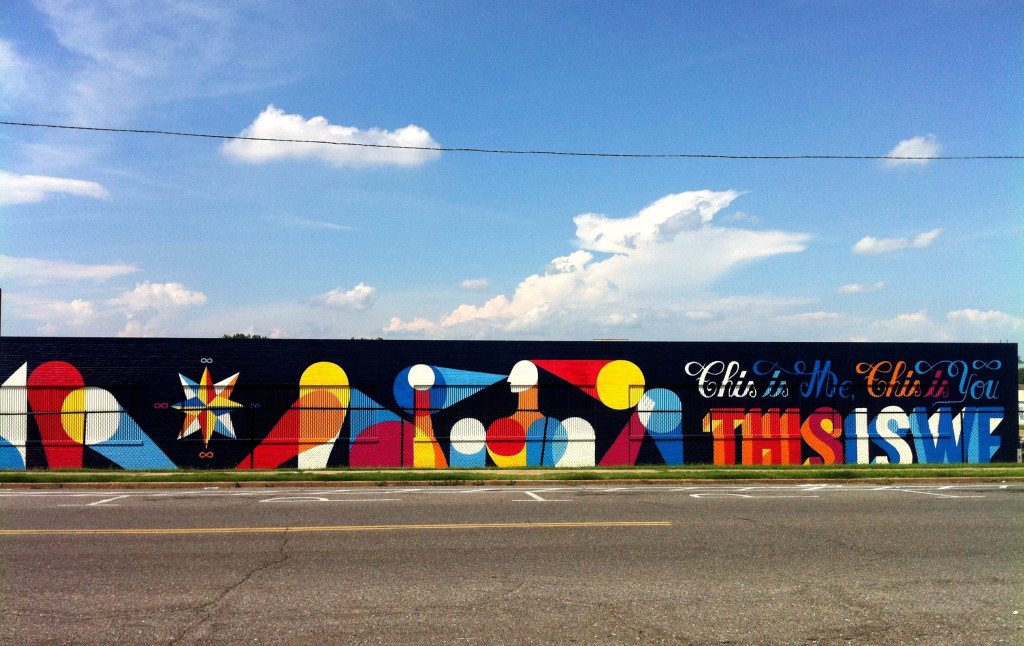 Moreover, positive results from the project and strong community engagement helped spur an entire movement for the City of Memphis to develop complete streets, including a new citywide ordinance requiring all new and reconstructed streets to consider the safety and needs of all users.1
Business leaders recently secured formal designation by the city as an arts corridor, and continued to develop the corridor as a destination in its own right. To date, more than $20 million in private reinvestment has occurred in the form of new businesses and property renovations. Now, with support from ArtPlace America and the NEA, a nearby water tower will soon be transformed into an iconic work of art, while the nearby warehouse dock has been transformed into an industrial-style amphitheater featuring community-based performances, dance, music and theatre.
For more information about the district, visit the Broad Avenue Arts website: http://www.broadavearts.com/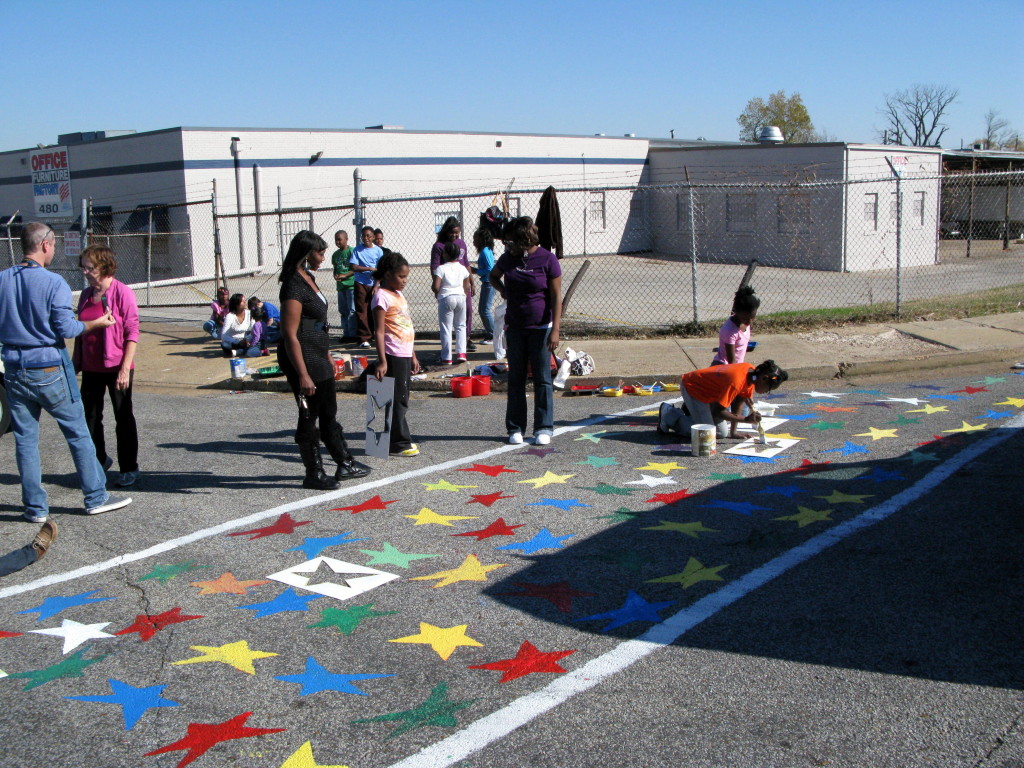 Paths and corridors – Tapping art to build paths to commerce and culture
El Paso, Texas & Greensboro, NC
While transportation planners address physical barriers between destinations, psychological barriers may still exist. Not a lot of people would put it that way, but anyone who has had to walk across an empty parking lot has a general sense of the idea. Public art and cultural programming can be powerful bridges to connect centers of commerce, link neighborhoods to one another, and maximize pedestrian amenities, as these examples show.
In El Paso, a private locked parking lot separates two centers of cultural and economic activity, The Union Plaza District and the Downtown Arts District, so what could be a four minute walk requires a 15-20 minute detour around a convention center to get from one to the other. Not for much longer.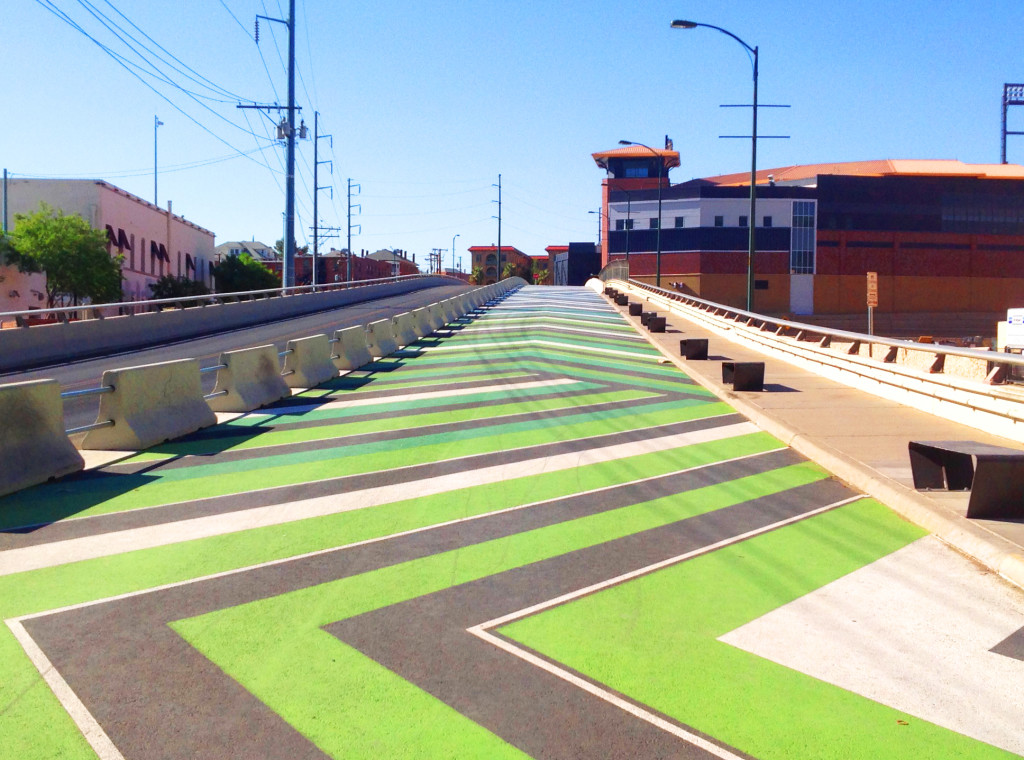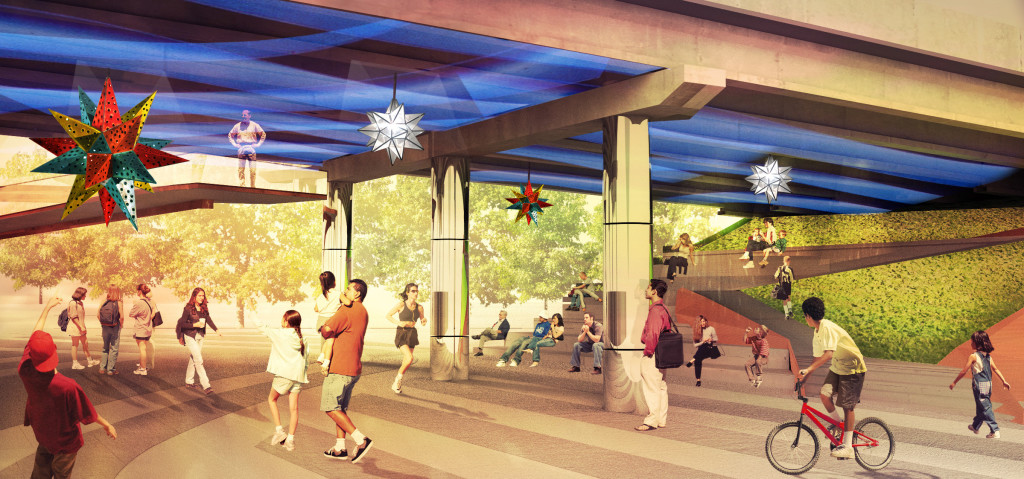 With support from the NEA, the city will soon complete a pedestrian pathway that will be a destination in its own right featuring a well-lit open public space with plantings, seating, public art, water fountains, a staircase amphitheater, murals and bike parking. The NEA provided some funding, and a local ballot referendum to fund the remainder of the project passed with over 70 percent of residents voting in favor. Learn more about how they did it on their NEA profile.
In Greensboro, North Carolina, a local nonprofit partnered with the city to transform a railroad underpass that had once divided the downtown and surrounding neighborhoods. The project, Over.Under.Pass, encompasses a visually exciting and popular public art installation along a new greenway that encircles and defines the downtown. Read more on their NEA profile.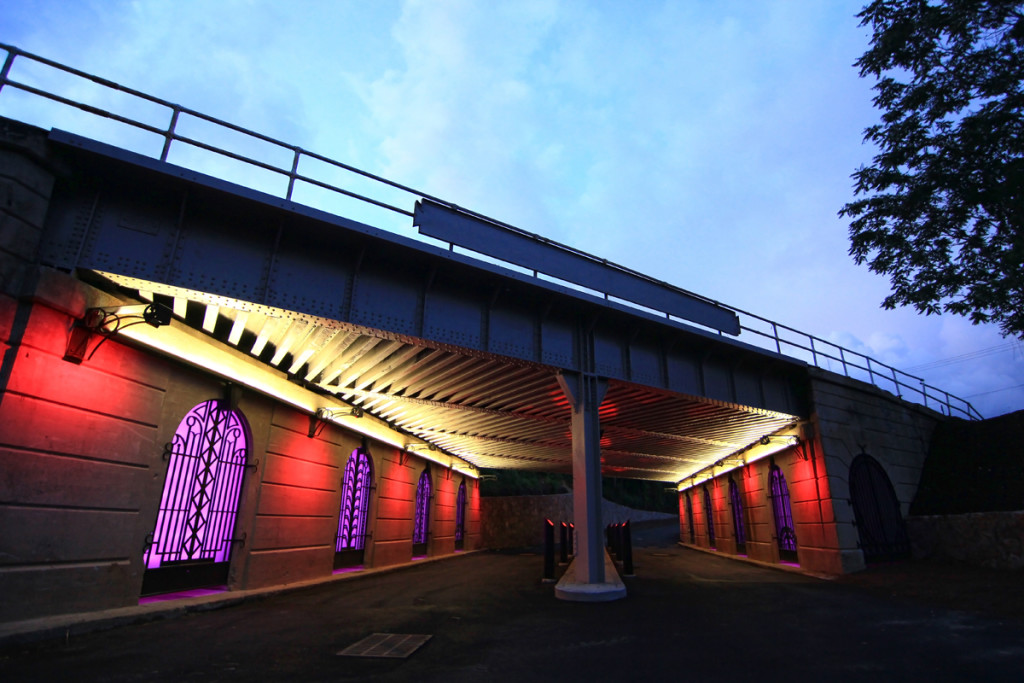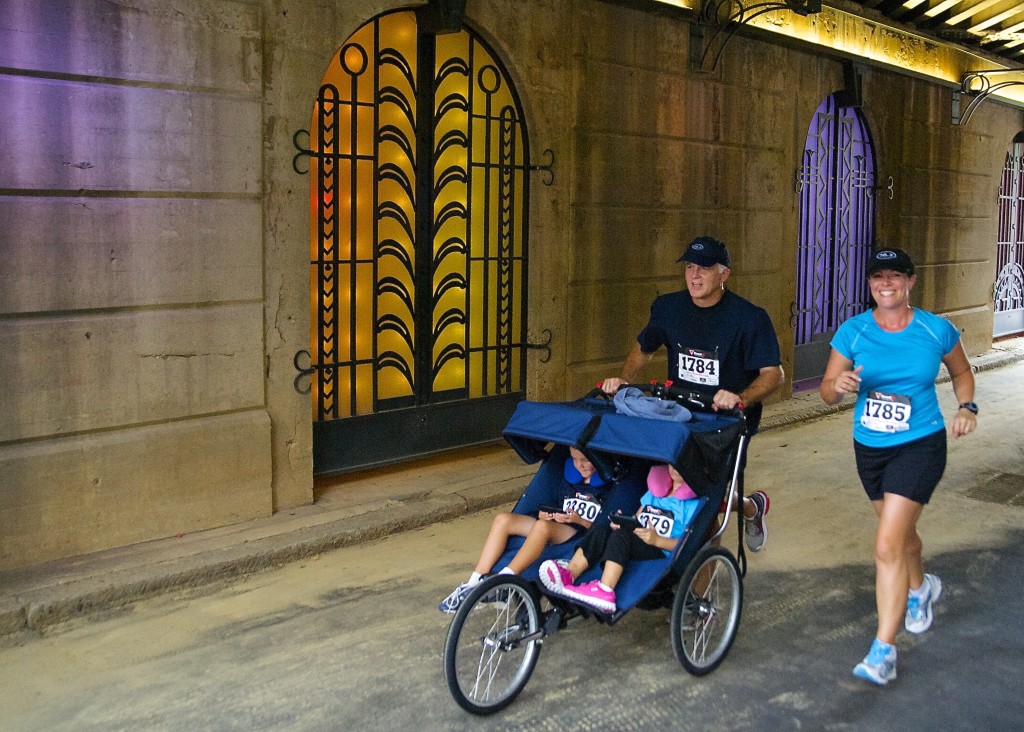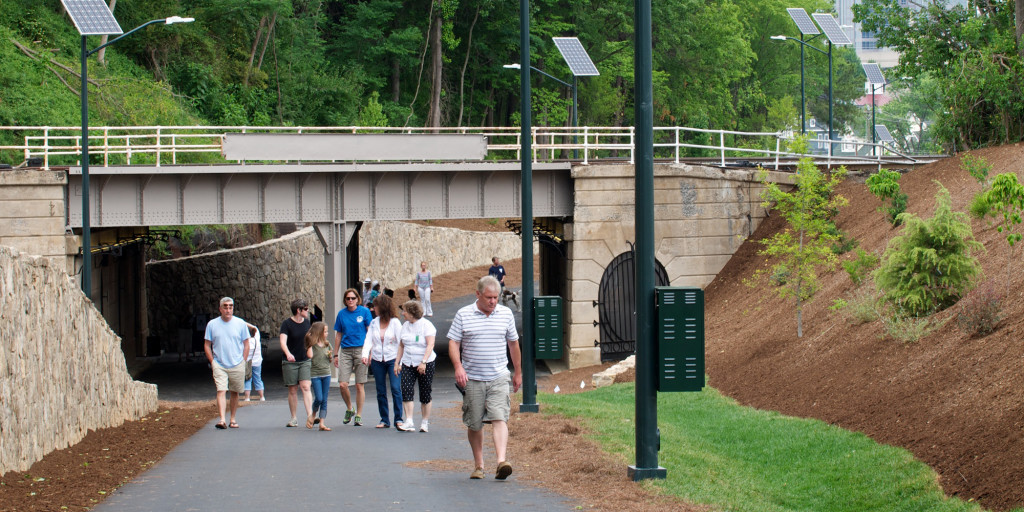 Read all about Memphis's transition starting on page 39 of this Smart Growth America resource: http://www.smartgrowthamerica.org/documents/complete-streets-southeast-toolkit.pdf (pdf)